The Full Force is a fancast about the world of Action Force & GI Joe. The web's #1 podcast dedicated to the world of GI Joe, The Full Force will concentrate on the international releases from the UK & Europe. The show is interactive, so email us at TheFullForce@AllTheCoolStuff.co.uk, "LIKE" us on Facebook at facebook.com/thefullforce or find the Twitter feeds @TheFullForce
Episodes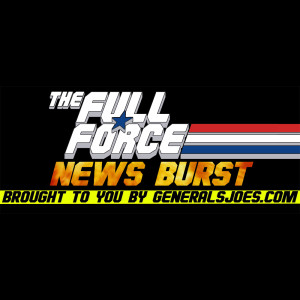 Sunday Jul 28, 2019
Sunday Jul 28, 2019
💥 NEWS BURST!! G.I. JOE: WAR ON COBRA!! 💥
Hello and welcome to yet another edition of
#TheFullForce
#NewsBurst
brought to you by
GeneralsJoes
with me as your host,
Christopher
'War on Arbco' McLeod aka
#Diagnostik80
!! Joining me today to talk about a brand new mobile game called
#GIJoe
:
#WarOnCobra
, is;
Justin
'War On Broca' Bell!! So without further ado, let's get stuck into this News Burst!!
You can also follow us on Twitter (@TheFullForce)
We have also started a brand new Patreon page, so check that out for the chance to get exclusive bonus content and early access to even more awesome episodes.
Keep listening, watching, following, liking, subscribing and generally interacting with all the content we put out......