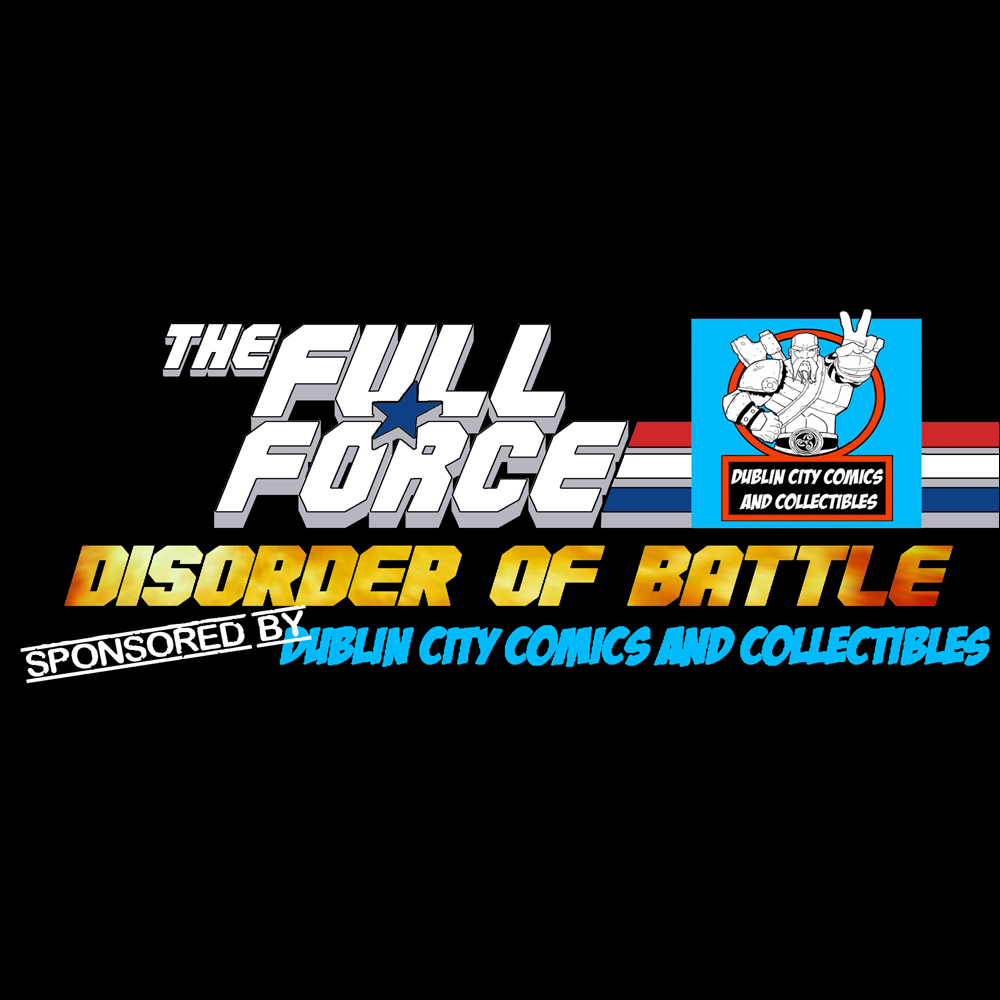 💥 DISORDER OF BATTLE EPISODE 13: PERIL AT DRAGON ROCKS!! 💥
Hello and welcome to the thirteenth instalment of this exciting series of shows sponsored by
Dublin City Comics & Collectibles
, where we,
#TheFullForce
, take an in depth look at the old
#ActionForce
#Comics
in no particular order. We are currently making our way through the first Action Force mini comics in this special sub series of shows and now we get to the fourth of five issues. I am
Christopher
'Dragon C*cks' McLeod aka
#Diagnostik80
and Joining me on this new episode as always is;
Brian
'Dragon Socks' Hickey!! So let's get on with it shall we! Mini Explosion!!
DUBLIN CITY COMICS & COLLECTIBLES:
You can also follow us on Twitter (@TheFullForce)
We also have a Patreon page, so check that out for the chance to get exclusive bonus content and early access to even more awesome episodes.
Keep listening, watching, following, liking, subscribing and generally interacting with all the content we put out......